2019 Yom Kippur Special!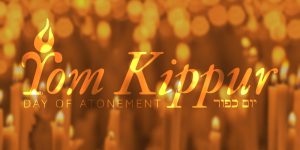 It the best known and least known part of feast season. A time of fasting so one can stay alive in the new year is also said to be the most joyous time of them all. A feast clearly inaugurated by Moshe has foreshadowing all the way back to the Flood and forwards to Yeshua, Paul and even Yochanan, among the last things that apostle writes on the island of Patmos. Suppressed by some but embraced as part of our prophetic future by the remnant, enter the mystery of the this great fast, where nothing is as it seems.
Please note: In three of these videos about 10 seconds of the beginning was corrupted, so I edited these sections out. However, the full audio remains on the MP3 and basically all I said was "Shalom, shalom. And welcome to the 2019 Yom Kippur Special, here on Scroll to Scroll." I have found the problem here as well and it should not happen again. Sorry for any inconvenience.
[pdf https://www.dropbox.com/s/727tb455xnqckyz/2019%20Yom%20Kippur%20Special.pdf?dl=0 ]