2021 Pesach Special!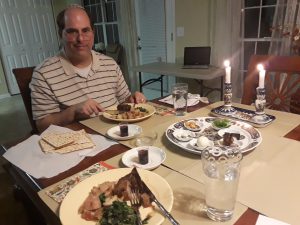 From deep associations with Noah's Flood, Abraham and Lot to its observance in Israel waxing and waning for centuries on end, no Great Feast has quite the range and biblical impact as Passover and the Feast of Unleavened Bread and for Moshe personally, no other feast is more inextricably tied to his own triumphs and tragedies as he struggles to lead his people out of Egypt. While wicked rulers tried to make it extinct, it continuously is established a re-established by David, Hezekiah, Josiah and Nehemiah, all before being given the ultimate significance as the time of the crucifixion and resurrection of the Messiah. Explore some of the deep associations and hidden aspects of this critical occasion, as we go behind the scenes throughout the sweep of the biblical period and into our prophetic future through the great and essential key that is Pesach. Enjoy!
Click Here to Download Notes for Tablets and Mobile Phones
⚠ This content is not available at this moment unfortunately. Contact the administrators of this site so they can check the plugin involved.