2021 Yom Teruah Special (Audio Portion)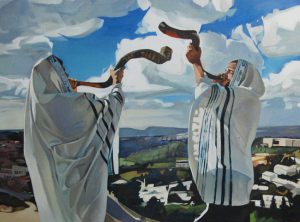 Chag Sameyach and welcome to the start of our wonderful fall feast season! We kick off this very special month of Tishri with Yom Teruah, the day of shofar blasting, the seventh new moon of the year and a day that may actually point to the Second Coming of the Messiah. Explore the connections between that and the rabbinic Rosh Hashanna, from from the creation of Adam in Genesis to the deepest patterns of Revelation, Yom Teruah covers it all! Enjoy!
⚠ This content is not available at this moment unfortunately. Contact the administrators of this site so they can check the plugin involved.