2021 Hanukkah Special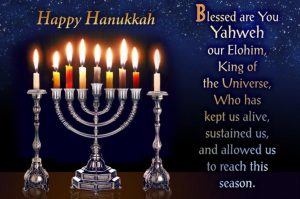 From literally Genesis to Revelation, Hanukkah has always been a special feast about light, renewal and re-dedication to Yahweh's Torah and Path. See the clues to the "hidden Hanukkah" of Genesis, Moshe in the book of Numbers, Solomon, Nehemiah and so many others and see how this relatively recent Feast has actually been with us much longer than the historical events that brought its celebration to the forefront of the Jewish people!

Click this Link to Download the Notes!