2017 Shavuot Special!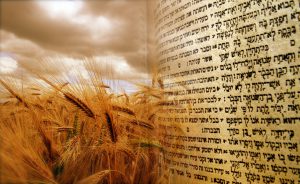 Chag Sameyach! Welcome to the 2017 Shavuot Special. Explore the deep and meaningful connections with this second of three great feasts as we go from the earliest roots in Genesis literally all the way to Revelation, with many intriguing and unexpected stops in between. From calendar truths to the long reach of prophecy and from debunking long standing traditions of men to lining up the most ancient witnesses, journey with me to see our glorious past link up with our apocalyptic future as we do the Torah together!
Please Note: If you are having problems printing the notes, go to the image of the notes in the upper right corner and select "pop out". It will take you to a separate page and you can select the printer icon to print. Thank you!
Part 1:
Part 2:
Part 3:
Part 4:
Part 5: