Masei (Audio Portion)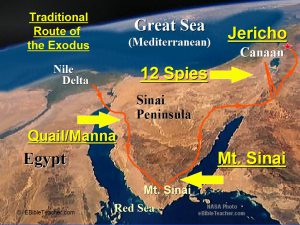 As the fourth Torah book of Bamidbar (Numbers) ends, we find a curious mixture of old and new, and recapping the past and preparing for the future. We begin with finding a beautiful and deep number code hiding in plain sight and progress to looking at a legal challenge that, if not dealt with properly, could literally tear the new nation apart before it even has a chance to get started. Along the way we will also explore the mystery of how to view the book of Enoch against the backdrop of the canonized Scripture. Are there unique insights in 1 Enoch that the rest of the Scripture lacks or is even venturing towards it a danger most cannot come back from? Then, after critical readings from some of the most dramatic portions of Jeremiah and the Epistle of Ya'akov, we proceed to the climax of going even deeper into the mysteries of the Gospel of Luke and how Luke himself may have used the greatest tragedy in Theophilus' life to make a final push for him to believe in Messiah. Explore the evidence and judge for yourself! No matter where you end up, it is sure to be an adventurous ride.
⚠ This content is not available at this moment unfortunately. Contact the administrators of this site so they can check the plugin involved.