Matot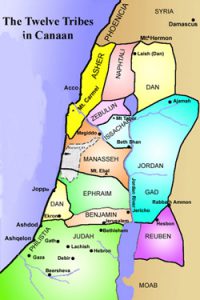 Matot means "the tribes", but also has very interesting secondary meanings of "staff, scepter, rod, branch," all of which seem relevant here. The portion opens with a discussion on the need to fulfill valid oaths to Abba YHWH to the letter-valid meaning that the oath is not contradictory to Abba YHWH's laws or pronouncements. Various examples and applications of this principle follow.
Then it is time to actually go to war against Midian. It is interesting that the previous portion had Israel get ready for this mentally, by totally changing their attitude and then Abba YHWH says, "Now is the time." Midian is crushed and defeated completely.
Then in chapter 32 the sons of Gad and Reuben ask to take land other than Canaan for their inheritance. Both Moshe and Abba YHWH rebuke this horrible idea, "Shall your brothers go to war while you remain here?" Abba YHWH again confirms His judgment that none of those who came out of Israel 20 years and older will see the Promised Land except to Joshua and Caleb. Eventually though Moshe relents and says Gad and Reuben can have their request granted if they perform honorably and effectively in the upcoming war. The agreement is sealed and their request is granted.