Our new book is now available!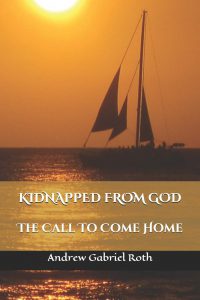 THE PROPHETS HAVE SPOKEN! The Kingdom is Near…The Message is Clear…The Time is Now!
Man has hijacked the original biblical faith of the Messiah and his Apostles, and the true Judeo-Christian history behind it, separating us from our Creator. Dive into this living, breathing faith-based history which confronts our prejudices and bad misconceptions that have developed over centuries of doctrinal controversies, spiritual conflicts and bad politics masquerading as faith, keeping us from the Scripture's pure message and vision.
This book is not a clinical or academic historical exercise but a refreshing return to original Bible teachings and message, including the surprising facts that some of the Early Church Fathers knew the Name of God Almighty and kept Passover and all the Feasts in the Scripture. Over the centuries, wars, politics and powerful forces of deception have conspired against the single faith vision at the Last Supper creating more than 41,000 sects and denominations of Christianity today.
But now that the truth has returned, nothing will ever be the same again.
We take a bold and unflinching look at how the great "bait and switch" happened; from Walking with the Almighty to walking with man. Retrace the faith journey, from Abraham the Hebrew, to his descendants the Jewish people and onwards to the Christians over the ages—all whom have been blessed by God Almighty but have also strayed and sinned against Him. Nevertheless God, in His infinite mercy, has provided a way for us to return to Him, and each other, in a worldwide community of faith, by rediscovering our spiritual DNA.
Nearly 2,000 years ago, the Apostle Paul warned us about the strong delusion, that the faithful will believe a lie (2 Thessalonians 2:11), perverting the Gospel and preaching a false Jesus with a different spirit (2 Corinthians 11:4). Now in our time, this is happening before our very eyes, and the entire Christian world is blind to it!
What lessons from going astray can we still learn to guide our path back to Him? And, most importantly, has the time finally come to take a stand for the truth of the original Gospel as it was before the later Judeo-Christian traditions emerged from synagogue and church?
Join us on a truly global and millennia-spanning journey as the Scriptures and wider history reveal how God has left a remnant to return us from exile. From the earliest primordial moments in Genesis to the deep prophetic trends guiding us today, see how we got to where we are now and how we can come home to prepare for the Second Coming of the Messiah!